Comprehensive, World Class Health Care
As one of Missouri's leading health insurance coverage providers, our goal isn't just to meet your needs today: we think health forward. We design affordable plans to help you take better care of yourself, your family, your children and your business today and tomorrow.
Local Decisions, Nationwide Network
Cox HealthPlans is the only locally based health insurance company in the Ozarks. We are an affiliate of CoxHealth, a locally trusted and nationally renowned resource for comprehensive health services, extraordinary facilities and a remarkably high quality of care. We provide insurance solutions for thousands of members across Missouri, and throughout the nation. Locally owned and managed in Springfield, Missouri, we have a staff of experts who can help you with any facet of your insurance plan. Their dedication and knowledge base provide you with the highest quality customer service, accurate and timely claims payment, expert medical management you've come to expect from a leader in the health care industry.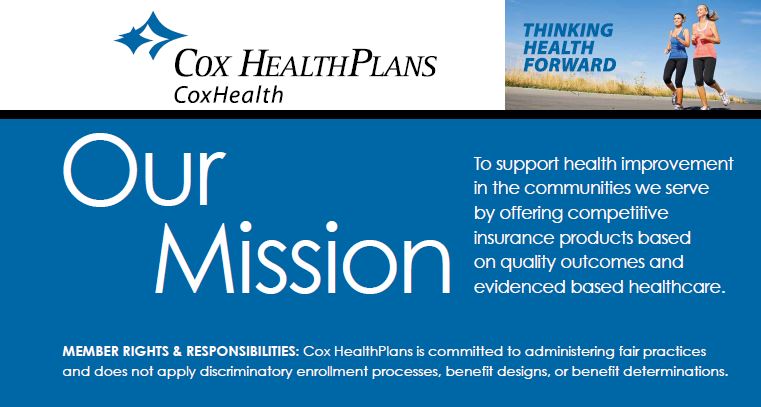 Our Senior Staff Members
President, Matt Aug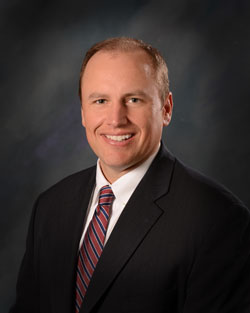 Matt joined Cox HealthPlans in February 2005. Prior to Cox HealthPlans he worked in public accounting where he specialized in audit, compliance and reimbursement work for various healthcare entities. A graduate of Missouri State University, he obtained his CPA license in 1997. He is an active member of Sunrise Rotary Club of Springfield and serves on the Board of Isabel's House.
Chief Information Officer, Susan Sanchez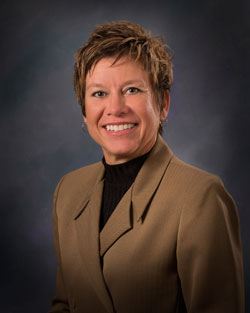 Susan joined Cox HealthPlans with 10 years of working in the healthcare industry at CoxHealth in the Information Technologies Department. Susan oversees the Cox HealthPlans Information Technologies Department, Claims Department and is the HIPAA security officer. She has been the President of the Client User Group for the Core Claims Adjudication System used at Cox HealthPlans since 2011.
Chief Financial Officer, Lisa Odom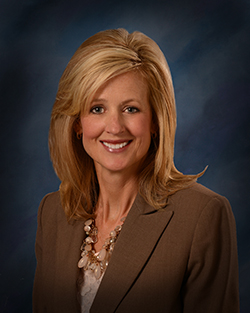 Lisa joined Cox HealthPlans in August 2016. She has over 20 years of accounting and operations experience within the healthcare industry and during that time specialized in government reimbursement and compliance. Lisa is a graduate of Missouri State University and obtained her CPA license following graduation. She is an active member of Rotary Club of Springfield Southeast.
Our Board of Directors
Cox HealthPlans has an independent Board of Directors comprised of business leaders throughout southwest Missouri.
Community Outreach
Located in the heart of the Ozarks, Cox HealthPlans is actively involved in the community. We are always looking for opportunities to give back to those in need, while partnering with organizations who share our commitment of serving those close to home. You can stay up-to-date with our community outreach projects by going to our News/Blog page.