Fresh Salad Recipes
April 21, 2016, 7:36 pm
Everyone needs more fruits and vegetables in their diet, and with summer right around the corner, these ingredients are fresh and easily available. Dig into one of these delicious salads to give your body the nutrients it deserves!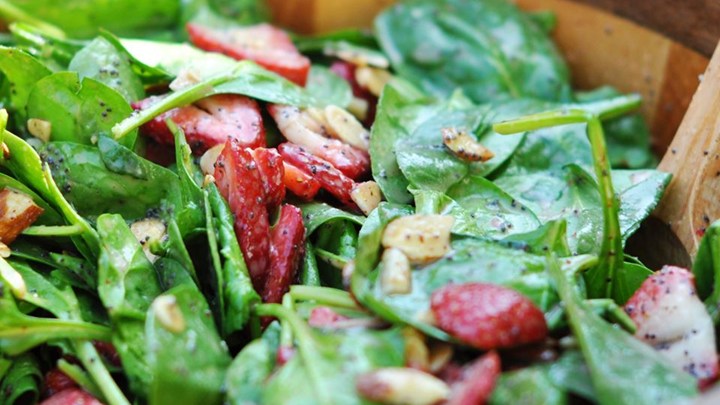 Strawberry Spinach Salad
I ngredients
2 tablespoons sesame seeds
1 tablespoon poppy seeds
1/2 cup white sugar
1/2 cup olive oil
1/4 cup distilled white vinegar
1/4 teaspoon paprika
1/4 teaspoon Worcestershire sauce
1 tablespoon minced onion
10 ounces fresh spinach - rinsed, dried and torn into bite-size pieces
1 quart strawberries - cleaned, hulled and sliced
1/4 cup almonds, blanched and slivered
Directions
In a medium bowl, whisk together the sesame seeds, poppy seeds, sugar, olive oil, vinegar, paprika, Worcestershire sauce and onion. Cover, and chill for one hour.
In a large bowl, combine the spinach, strawberries and almonds. Pour dressing over salad, and toss. Refrigerate 10 to 15 minutes before serving.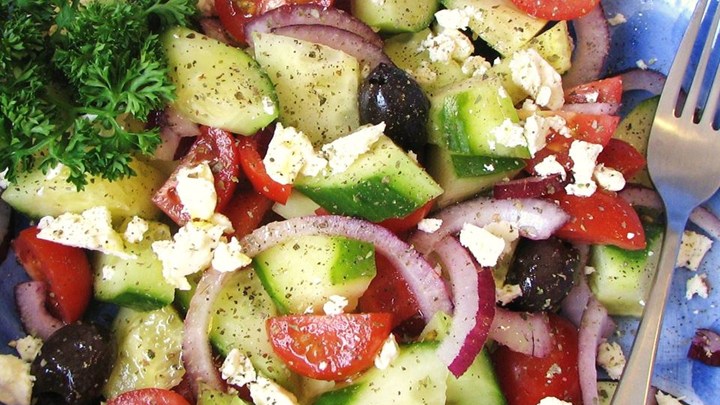 Greek Salad
I ngredients
3 large ripe tomatoes, chopped
2 cucumbers, peeled and chopped
1 small red onion, chopped
1/4 cup olive oil
4 teaspoons lemon juice
1 1/2 teaspoons dried oregano
salt and pepper to taste
1 cup crumbled feta cheese
6 black Greek olives, pitted and sliced
Directions
In shallow salad bowl, or on serving platter, combine tomatoes, cucumber, and onion. Sprinkle with oil, lemon juice, oregano, and salt and pepper to taste. Sprinkle feta cheese and olives over salad. Serve.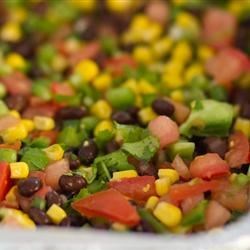 Black Bean Salad
Ingredients
1 (15 ounce) can black beans, rinsed and drained
2 (15 ounce) cans whole kernel corn, drained
8 green onions, chopped
2 jalapeno peppers, seeded and minced
1 green bell pepper, chopped
1 avocado - peeled, pitted, and diced
1 (4 ounce) jar pimentos
3 tomatoes, seeded and chopped
1 cup chopped fresh cilantro
1 lime, juiced
1/2 cup Italian salad dressing
1/2 teaspoon garlic salt
Directions
In a large bowl, combine the black beans, corn, green onions, jalapeno peppers, bell pepper, avocado, pimentos, tomatoes, cilantro, lime juice, and Italian dressing. Season with garlic salt. Toss, and chill until serving.
Sources:
http://allrecipes.com/recipe/14276/strawberry-spinach-salad-i/?internalSource=recipe%20hub&referringId=96&referringContentType=recipe%20hub
http://allrecipes.com/recipe/14304/black-bean-salad/?internalSource=recipe%20hub&referringId=96&referringContentType=recipe%20hub
http://allrecipes.com/recipe/14341/good-for-you-greek-salad/?internalSource=search%20result&referringContentType=search%20results