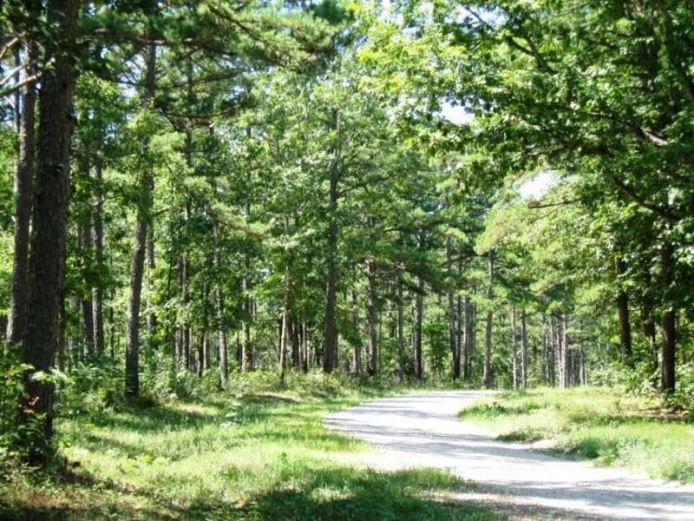 Local
Nature
Trails
Did you know that Springfield is considered the Gateway to the Great Outdoors? Whether you are biking, hiking, or just wanting to enjoy the outdoors, Springfield has a variety of trails packed with breathtaking scenery. Our state was also named "Best Trails State" in 2013 by American Trails.
From woodlands, old fields, springs, to hiking trails, check out the local areas below:
Busiek State Forest: This area is mainly forest with woodlands, glades and old fields. Facilities/features: picnic areas, unstaffed firearms range, intermittent stream and a permanent stream. A well-marked trail system provides 18 miles of trails for use by hikers, bicyclists, and horseback riders. Camping is permitted ONLY with a permit available through the Springfield Regional office. The shooting range is closed on Mondays for maintenance.
Frisco Highline Trail: Frisco Highline Trail is a 35-mile Rail-to-Trail project connecting Springfield to Bolivar. The trail has a crushed gravel surface. Eight miles of the trail from Springfield to Willard is paved. This trail is designated as a National Recreation Trail.
Jordan Creek Greenway: Jordan Creek Greenway currently has open sections from Smith Park to OTC, and through Jordan Valley Park to Jefferson Avenue. This trail is planned to continue its way southwesterly, eventually under Chestnut Expressway, then through the planned West Meadows part of Jordan Valley Park, and on to connect with Wilson's Creek Greenway and eventually South Creek Greenway. This trail is two miles long.
Wilson's Creek Greenway: This trail is three miles long with a trailhead at Rutledge-Wilson Farm Park. As of spring 2016, this trail connects to South Creek Greenway, which is 8 miles long, connecting a variety of destinations.
South Creek Greenway: South Creek Greenway has eight miles of a paved trail which connects numerous attractions, including Close Memorial/ Nathanael Green Park. This trail is designated as a National Recreation Trail.
Springfield Conservation Nature Center: The Springfield Conservation Nature Center provides free conservation educational activities for all ages. Indoors, enjoy nature exhibits, attend programs, purchase hunting and fishing permits, browse through a nature-related gift shop and pick up free conservation brochures. Outdoors, enjoy three miles of hiking trails through a variety of natural communities.
Sources:
https://www.springfieldmo.org/