Southwest Missouri Heart Walk
March 21, 2016, 9:43 pm
Southwest Missouri Heart Walk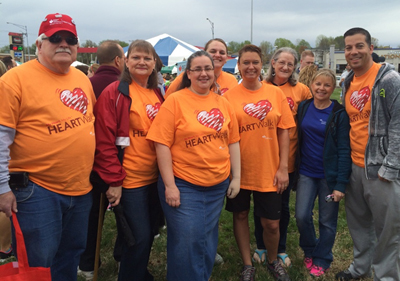 What is the Southwest Missouri Heart Walk?
The Southwest Missouri Heart Walk is an American Heart Association annual community event. The event mixes fundraising and healthy physical activity to raise funds and awareness of the nation's No. 1 and No. 5 killers (cardiovascular disease and stroke, respectively).
Southwest Missouri's ambassador this year is Benny (click here to read Benny's story). Funds raised are used for research and development to improve cardiovascular health of all Americans. Without research and development, the future wouldn't be as bright for those that suffer from Heart Disease, Congenital Heart Defects, and Stroke.
This year's event:
April 16th, 2016
Hammons Field, Home of the Springfield Cardinals
Gates Open/Festivities begin at 9:00 am
Walk Begins at 10:00 am
There is no cost for this event. However, walkers are encouraged to collect donations.
How is Cox HealthPlans involved?
For the past several years, Cox HealthPlans has been involved in this annual event. Our employees raise about $800 each year to donate to the walk and employees participate in the 3 mile walk. Like the AHA, Cox HealthPlans is dedicated to bringing healthy living awareness to our community.
Join us on April 16th and walk.
Source:
2016 Southwest Missouri Heart Walk http://heartwalk.kintera.org