Valentine's Day Date Ideas
February 4, 2016, 4:23 pm
Valentine's Day Date Ideas
Looking for something fun to do with your sweetheart this Valentine's Day? Springfield is full of exciting choices! From cultured to fun, here are some ideas… there are even a few for you homebodies.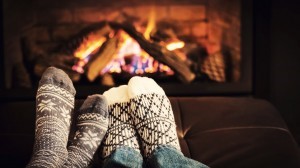 Date Idea #1: The Cultured Date Night
- Wicked: See Wicked, playing at Juanita K Hammons Hall, Friday 2/12 at 8 pm, Saturday 2/13 at 2 pm and 8 pm, or Sunday 2/14 at 2 pm.
- The Second Saturday Art Walk: Walk around downtown to view art from 1 to 5 pm on Saturday 2/13.
- Valentine Cabaret: Have dinner and watch a vintage-style show at the Pythian Castle from 7 to 9:30 pm on Saturday 2/13.
Date Idea #2: The Fun Date
- Ice Skating: Go ice skating at Mediacom Ice Park.
- Karaoke: Head out to one of the area's karaoke bars.
- Bowling: Challenge your date to a bowling match at any of the area's bowling alleys.
Date Idea #3: The Date Night In
- Cook Together: Try a new recipe. Go to the international market and pick something tasty to make with your date.
- Order In and Movie Marathon: Put on your sweatpants, order your favorite take-out, and relax with your favorite movies.
- Dinner Party and Game Night: Invite your friends over for dinner, followed by board games or charades.
Sources:
- http://www.springfieldmo.org/events?start_date=02%2F12%2F2016&end_date=02%2F14%2F2016&keyword=
- http://www.hammonshall.com/Shows.aspx?id=2480
- https://www.google.com/search?q=valentines+date&safe=active&biw=1024&bih=673&source=lnms&tbm=isch&sa=X&ved=0ahUKEwjYuee8rrTKAhVCKGMKHcLPACUQ_AUIBigB#safe=active&tbm=isch&q=romanticwinter+date&imgrc=Urvy37YyYyl0fM%3A