Weekend Warriors, Let's Get Out There!
March 17, 2016, 7:56 pm
Weekend Warriors, Let's Get Out There!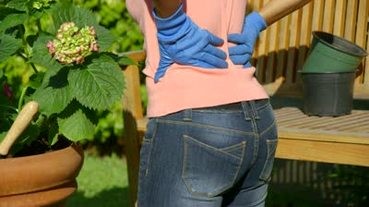 With spring around the corner it's time to get back outside to enjoy all the activities we love, or the yard work we may not. Trying to fit in all the activities and chores into two short days leads the majority of Americans to become Weekend Warriors. While there are benefits to being active, there can also be pitfalls, injury, for example. An injury could take the form of sore muscles or something bigger, like a pinched nerve. Here are a few tips that may help you prepare for the warm weekends ahead:
Be more active during the week. It's a shock to the body to go from sedentary to active, which may lead to pulled muscles or injury because the body just isn't used to all the extra movement. You don't have to begin a daily activity or exercise routine to lessen the shock of extra weekend movement, taking a walk a couple of nights during the week is enough to help.
Streeeetch! It sounds simple but most of us can't wait to get to the fun activities or get the work out of the way. How many times have you walked out of the house and went straight for the mower? Or right onto the court for a quick game of basketball? Taking the time for a warm up, such as a brisk walk for 10 minutes and a good stretch, can help prevent sore muscles.
Listen to your body. If your body is saying "Ouch!", then maybe it's time to stop or take a break. When your muscles are sore, it's a sign they are tired or overworked. Remember to keep hydrated while you are working or being active to help with muscle fatigue.
Adding these tips to your routine will allow you to work hard, and play hard, without fear of injury as the warm weather moves in.
The content is not intended to be substitute for professional medical advice, diagnosis, or treatment. Always seek the advice of your physician or other qualified health provider with any questions you may have regarding a medical condition. Never disregard professional medical advice or delay in seeking it because of something you have read on the Cox HealthPlans website.
Sources: